In 2016, more employers across Canada stepped up to work together to tackle the mental health crisis. Hundreds of thousands of employees are talking about mental health and finding out what they can do to better support it.
It's time to continue this conversation in Europe, and work to improve our workplaces. Following the example of Not Myself Today, the European Brain Council calls on European companies to stand as champions in addressing mental health within their place of work.
Not Myself Today was introduced to workplaces in Canada in 2013 to encourage employers and employees to transform mental health at work, and will now be piloted and rolled out across Europe. In the past three years, the campaign has informed, engaged, recruited, mobilized and partnered with people and organisations to successful and meaningful change in the improvement of mental health.
Through this initiative, European companies and organizations will receive comprehensive resources and tools to organize events and activities that engage employees and aims to reduce stigma and create cultures of acceptance and support for mental health and for those who are facing mental illness.
Below you will find a list of Canadian companies that used Not Myself Today® in 2016.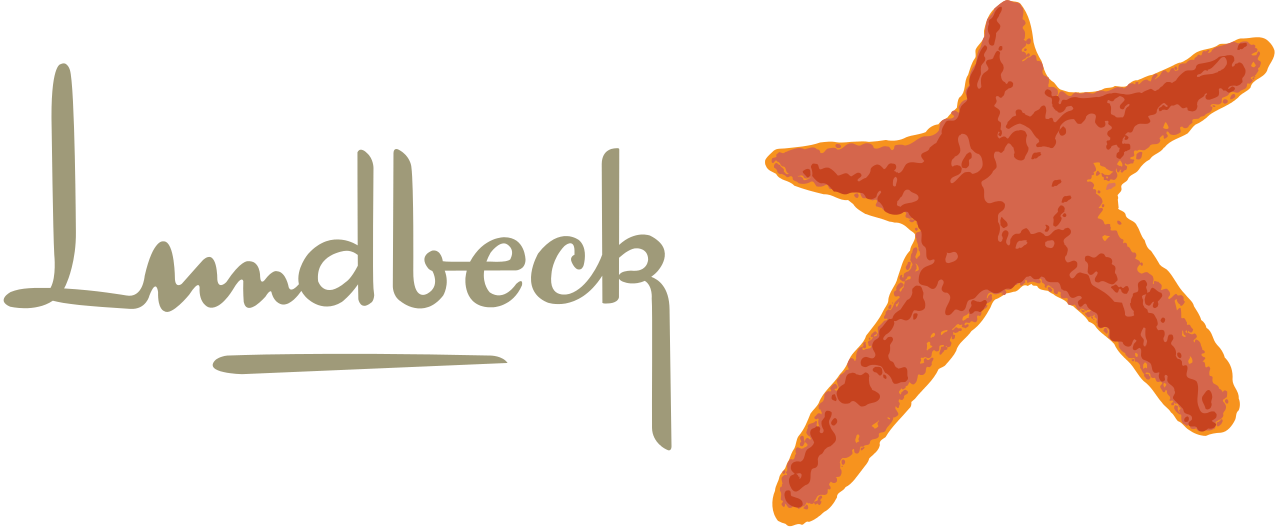 Abell Pest Control Inc.
Accenture
Agricorp
Agriculture and Agri-Food Canada
AGS Rehab Solutions Inc.
Alberta Gaming & Liquor Commission
Alberta Health Services
Alberta Labour
Alberta School Employee Benefit Plan
Alcool NB Liquor
Algoma Public Health
Algoma University
Anglican Church/ Pension Office/ PWRDF/ Anglican Foundation
Anglophone North School District
ArcelorMittal Dofasco
archealth Management Solutions of Canada
Art & Science
Assiniboine Community College
Association of Justice Counsel
ATB Financial
Athabasca County
Athabasca University
Atlantic Canada Opportunities Agency
Atlantic Lottery
Back in Motion
Beau's All Natural Brewing Co.
Benefits By Design Inc. (BBD)
Best Doctors Canada Inc.
Birchcliff Energy Ltd.
Birchwood Automotive Group
Bona Building and Management Company Ltd.
British Columbia Rapid Transit Company Ltd.
Brock Canada
Bruce-Grey Catholic District School Board
Bruce Power
Bruce Telecom
Bullfrog Power
Burgundy Asset Management Ltd.
Caisse Desjardins de Drummondville
Calgary Humane Society
Cameco Corporation
Canada Border Services Agency
Canada Employment & Immigration Union
Canada Lands Company CLC Limited
Canada Mortgage and Housing Corporation
Canada Revenue Agency, Employment Programs Directorate
Canada School of Public Service – Ontario Region
Canadian Federation of Nurses Unions
Canadian Food Inspection Agency
Canadian Foundation for Healthcare Improvement
Canadian Hard of Hearing Association – Newfoundland and Labrador
Canadian Human Rights Commission
Canadian Institutes of Health Research
Canadian Mental Health Association of New Brunswick
Canadian Nuclear Safety Commission
Canadian Radio-Television and Telecommunications Commission
Canadian Security Intelligence Service
Canadian Tire Corporation Ltd.
Cargill Meat Solutions
Carpathia Credit Union
CASA – Child, Adolescent and Family Mental Health
Catholic District School Board of Eastern Ontario
Central Alberta Women's Emergency Shelter
Centre de santé communautaire de l'Estrie
Centre de santé communautaire de Nipissing Ouest
Champlain Community Care Access Centre
Chartered Professional Accountants of Canada
Chatham-Kent Public Health Unit
CIMA+
City of Kitchener
City of Lethbridge
City of Toronto, Municipal Licensing & Standards
Combined Insurance, a Chubb company
Corporation of the County of Northumberland
D.M. Wills Associates Ltd.
D2L Corporation
David Suzuki Foundation
DeafBlind Ontario Services
Department of Canadian Heritage
Department of Finance Canada
Department of Justice Canada
Diamond Schmitt Architects
District of Timiskaming Social Services Administration Board
DynaLIFEDx
Eagle Professional Resources Inc.
Economical Insurance
Edmonton Community Foundation
Edmonton's Food Bank
Egg Farmers of Canada
Eli Lilly Canada Inc.
Emera
Empire Life
Employee Assistance Services of Health Canada
Enbridge Inc.
Enerplus
Environics Analytics
Equitable Bank
Erie St. Clair LHIN
Excellence Canada
Federal Economic Development Agency for Southern Ontario
Fidelity Canada
Food Banks Canada
Free the Children / Enfants Entraide & Me to We
GE Canada
General Dynamics Mission Systems – Canada
Goldcorp
Great-West Life / London Life / Canada Life
Green Shield Canada
Heathcare and Municipal Employees' Credit Union
Healthcare Insurance Reciprocal of Canada
HUB International Manitoba Ltd.
IMT Standen's Limited Partnership
Indigenous and Northern Affairs Canada
Indigenous and Northern Affairs, Saskatchewan Region
Innovation Credit Union
Innovation, Science and Economic Development Canada
Investors Group
Ipsos Canada
Kawartha Credit Union
Keewatin Patricia District School Board
KPMG
Lanark County Department of Social Services
Larkin Land Use Planners Inc.
LCBO
Libro Credit Union
Listowel Wingham Hospital Alliance
Loews Hôtel Vogue
London Hydro
Mackenzie Investments
Magna International Inc.
Magna Services of America
Manulife Financial
McInnes Cooper
Medavie Blue Cross
Methanex Corporation
MHI Canada Aerospace, Inc.
Mills Community Support
Milton Community Resource Centre
Ministry of Labour Relations and Workplace Safety, Government of Saskatchewan
Mitutoyo Canada Inc.
Mosey & Mosey Benefit Plan Consultants
Mount Pleasant Group
Mountain Equipment Co-op
Municipal World – Canada's Municipal Magazine
Muskoka Algonquin Healthcare
NAL Resources Management Limited
National Leasing
Natra Chocolate America
Natural Sciences and Engineering Research Council of Canada
NAV CANADA
NB Power
Nestlé Purina PetCare Canada
Nexicom
Northern Lights College
Northwest Region Child & Family Services
Norton Rose Fulbright
Nova Scotia Department of Labour & Advanced Education
Nova Scotia Hearing and Speech Centres
Nova Scotia Trucking Safety Association
Office de consultation publique de Montréal
Office of Workforce Initiatives, Healthy Environments and Consumer Safety Branch
Ontario Hospital Association
Ontario Medical Association
Ontario Provincial Police
Ontario Public Service Employees Union
Oxford Properties Group
PCL Construction
Pengrowth Energy Corporation
PGi
Pine Creek School Division
Polytainers
posAbilities Association of BC
PrairieSky Royalty Ltd.
Providence Health Care
Public Inc.
Public Safety Canada
Rogers Insurance Ltd.
Region of Waterloo
Royal Canadian Mint
Royal Canadian Mounted Police
Russell Food Equipment
Sarnia Lambton Workforce Development Board
Sarnia-Lambton Rebound
Schneider Electric Systems Canada
Scott Construction Group
SickKids Foundation
Sleep Country Canada
Social Sciences and Humanities Research Council of Canada
Solium
St. Andrew's College
St. Thomas University
Status of Women Canada
Steinbach Credit Union
Stewart McKelvey
Streamline Mechanical LP
Sudbury & District Health Unit
Sun Life Financial
Sunnybrook Foundation
Sustainable Development Technology Canada
The British Columbia Society for the Prevention of Cruelty to Animals (BC SPCA)
The Calgary Foundation
The NB Association of Nursing Homes=
The Terry Fox Foundation
The University of British Columbia
Thomson Reuters Canada
Timmins Family Counselling Centre Inc.
Tiree Facility Solutions Inc.
Toronto Hydro-Electric System Limited
Town of Okotoks
Township of Mapleton
UNICEF Canada
United Counties of Leeds and Grenville
United Steelworkers Ontario and Atlantic Canada
United Way of Greater Moncton and Southeastern New Brunswick
University of Waterloo
V Fraas Manufacturing Inc.
Vale Canada Limited
Vancouver Island University
Veterans Affairs Canada
VGH & UBC Hospital Foundation
Victoria Foundation
Waypoint Centre for Mental Health Care
Welch LLP
Western Economic Diversification Canada
Western Kings Memorial Health Centre, NSHA
Workplace Directorate
Workplace Safety & Prevention Services
World Vision Canada
Xplornet Communications Inc.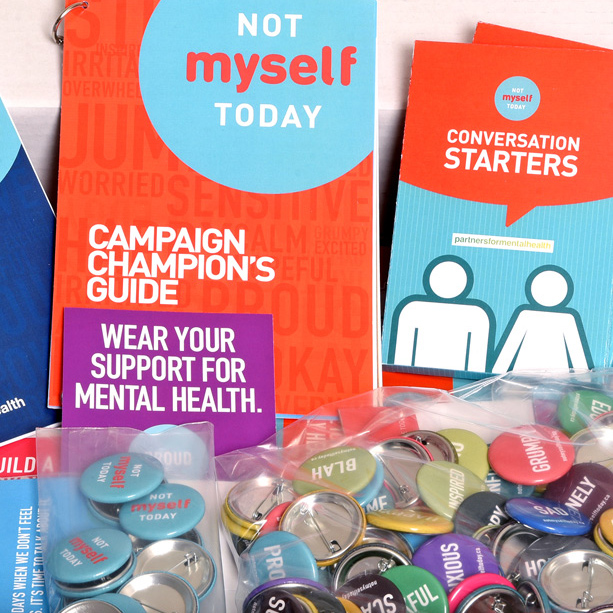 What will you receive?
Participating companies receive their own comprehensive Not Myself Today toolkit, access to the members-only website, national recognition and ongoing support.
Explore More

Learn More
Thanks for your interest in Not Myself Today!
Simply fill out the form below and we'll be in touch.